"The Little Cooking Pot …"
When I first heard about the SIGMA fp, I was, I have to say, not entirely happy – a Bayer sensor in a SIGMA camera – hmm … Don't get me wrong, I use Bayer sensor cameras as part of my work, notably the SONY a7Rii and more recently the PANASONIC DC-S1, but this only as a ("emergency") backup to my SIGMA sd Quattro H when light conditions are not appropriate for the Foveon sensor. The thing is though, once you get the SIGMA fp in your hands and play around with it for a while, it begins to make a lot of sense. Yes, it's very small – "The smallest and lightest full-frame camera in the world", but for those of us who have known and loved the SIGMA DP Merrill cameras it is welcomingly familiar. Sensor plus controls, no frills, no fuss, if you want more, buy it, attach it, your choice to make the camera you want … I like that. The camera does give the impression that quite a few people have spent a lot of time thinking about how this camera should work as a concept. Little things, like the multiple attachment points from a tripod plate for example …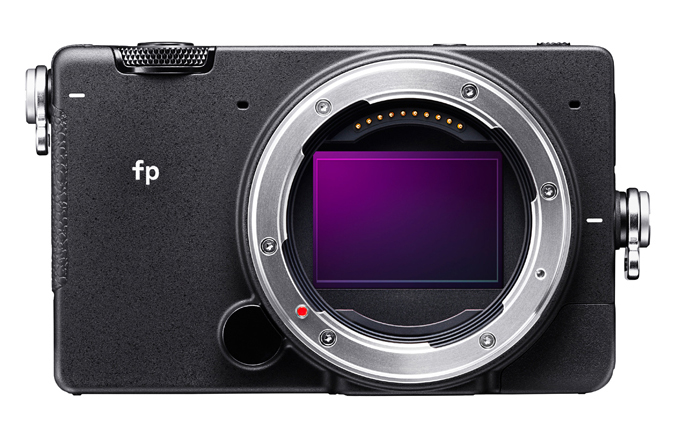 Clicking on an image will open a larger version in the Prodibi Viewer. Having been encoded for maximum quality, there may be a slight delay to the image loading.
Copyright: As with all images on this website, none of the images in this article may be copied or reproduced in any form whatsoever.
Images of the SIGMA fp camera kindly supplied by SIGMA Deutschland GmbH.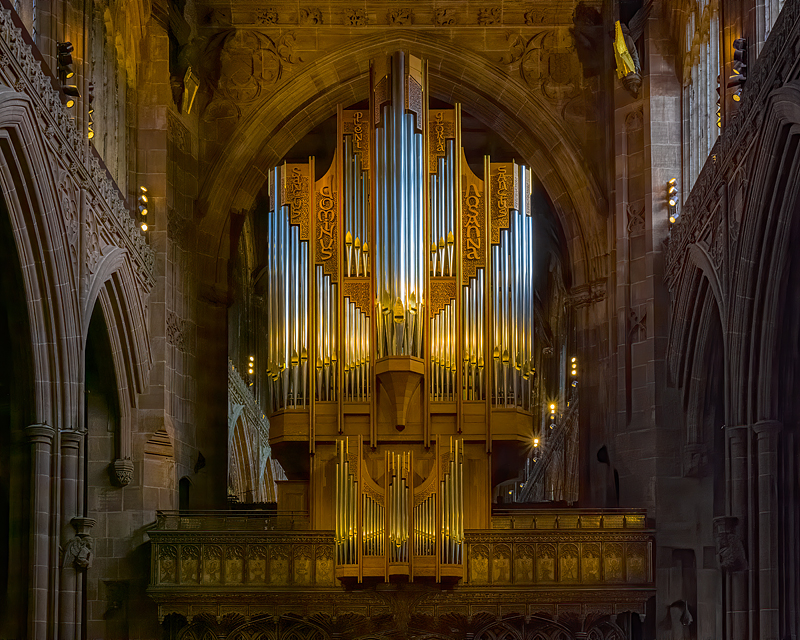 Manchester Cathedral: SIGMA 45mm F2.8 DG DN | Contemporary, F16, 1/80 sec., ISO 8000
Since its small, the controls on the fp do take up most of the available space, so that, in its original form there are not a lot of places to hold the camera – but then, if you are going to use it a lot free-hand it makes sense to buy one of the two handgrips …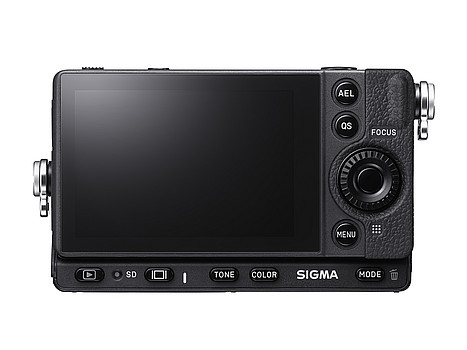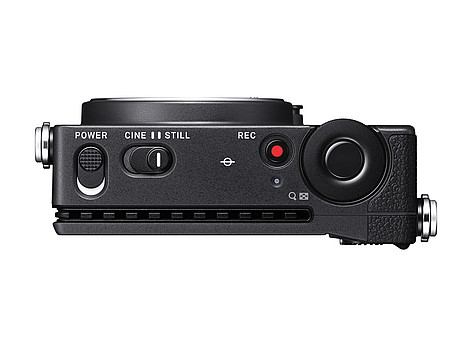 The back of the camera is taken up by a large LCD, which becomes a large and bright electronic viewfinder when using the additional LVF-11 viewer. This I like using very much – reminds me of the Loupe for my Linhoff 617 S III (and is very similar the viewer for the dp Quattro series). Unfortunately, the dioptric only goes from +1 to -2, whereas for the naked eye, I would require -2.25. That said, the viewing glass is so comfortable and large that it is still very usable when wearing my glasses. It gives the camera a shape and feel very similar to an analogue middle format box camera (without the weight). Certainly, the camera optic when used with a tele-objective, like the wonderful SIGMA 70-200mm F2.8 DG HSM | Sports lens is very different, being weight wise, very balanced. It hints at the "kit" nature of the camera itself. It is nice not having a whopping great dumbbell like weight on the end of the lens, it makes for much finer placement when sitting on the top of a tripod for long exposure night shots for example.

Frankfurt am Main
The menus are clear and simple – you simply have to choose with the slider on the top "Still or Video" (The video stuff is impressive, I am told, but is not something I have followed up in detail …). Many functions are accessible via the Q-Key ("Quick-Key"), very familiar to SIGMA camera users. The real thing that stand out though, are the gratings around the edge of the camera which are from the massive heatsink that has been built into the camera – now that's different! I really wanted to know how much of a positive affect this would have.
Autumn
This is when the camera begins to get interesting: An extended ISO range from 6 to 102.400 (though I have only used the camera up to ISO 25.600). Now you begin to realize just what the heat sink is doing: Noise levels are very well controlled, without everything turning into a blurry mush … Even in the grey light of a dark Autumn day in Manchester, UK, and especially in the half light of a cathedral interior, I was able to take a series of handheld shots with which I am very pleased. Hmm, "Cook, little pot, cook …!"
The more you use this camera, the more you want to use it … and these are shots that I would never normally think about taking without a tripod. Shutter speed isn't fast enough, just dial up that ISO … and that's a real confidence booster. The RAW DNG (14 Bit for me – but 12 Bit is available) has, of course, to be treated gently, kindly, with respect – this I did, and I was rewarded admirably. Coupling this with the electronic stabilization would have been very intriguing, however electronically stabilized images can only be saved as a jpeg – shame. In the other direction ISO 6 is a very nice touch! An electronic equivalent of a ca. 5 stop ND-filter (from ISO 100). This provides a massive amount of flexibility to get just the right shutter and aperture settings when trying to partially freeze the motion of water for example – "Cook, little pot, cook …!"
In general, it would seem that the combination of the heat sink with a 24 MP sensor is really quite effective.
Manchester, UK
The combination with the SIGMA 45mm F2.8 DG DN | Contemporary lens is very handy. It was a real joy to explore Manchester with my daughter Hannah, with just this combination. That said, the camera is easily as happy sitting on the back of the considerably larger SIGMA 40mm F1.4 DG HSM | Art – in my case, in combination with a SIGMA MC-21 SA-L Mount Adapter. The haptic is different, sure, but the combination means that the weighty 40mm Lens is not adding to an already weighty camera body – not that weight is a deciding factor for the equipment I want to use. In fact, this handheld combination with the 40mm meant that spontaneous shots of both a Pale Grass Blue and a Small Copper in Fukuoka, Japan were a delight to capture – "Cook, Little pot, cook …!".
Fukuoka, Japan
I like this camera. It's now my backup for the SIGMA sd Quattro H, for every occasion I can't use the Foveon sensor. It's fun; makes you want to take pictures – I like that!
"Cook, little pot, cook …!"
The pictures in this article were taken with the SIGMA fp in combination with:

SIGMA 40mm F1.4 DG HSM | Art
SIGMA 45mm F2.8 DG DN | Contemporary
SIGMA 70-200mm F2.8 DG HSM | Sports

Gallery View Of All Images