Macro Photography with the SIGMA fp L and SIGMA 105mm F2.8 DG DN MACRO | Art
It has been a long time, far too long, since I did a butterfly tour and after such a long and cold spring, I really wanted to do it again this year, so off to Switzerland it was, which, luckily, is currently not a problem from Germany. In my camera bag I had the SIGMA fp L and the SIGMA 105mm F2.8 DG DN MACRO | Art! Certainly, a very interesting combination and also somewhat challenging: I do more than 90% of my macro photography with the excellent SIGMA APO Macro 180mm F2.8 EX DG OS HSM and all of a sudden to be on the road with "only" 105mm on a full format camera, that would be something different …
Clicking on my images will open a larger version in the Prodibi Viewer. Having been encoded for maximum quality, there may be a slight delay to the image loading.
Copyright: As with all images on this website, none of the images in this article may be copied or reproduced in any form whatsoever.
Images of the SIGMA fp L and SIGMA 105mm F2.8 DG DN MACRO | Art camera kindly supplied by SIGMA Deutschland GmbH.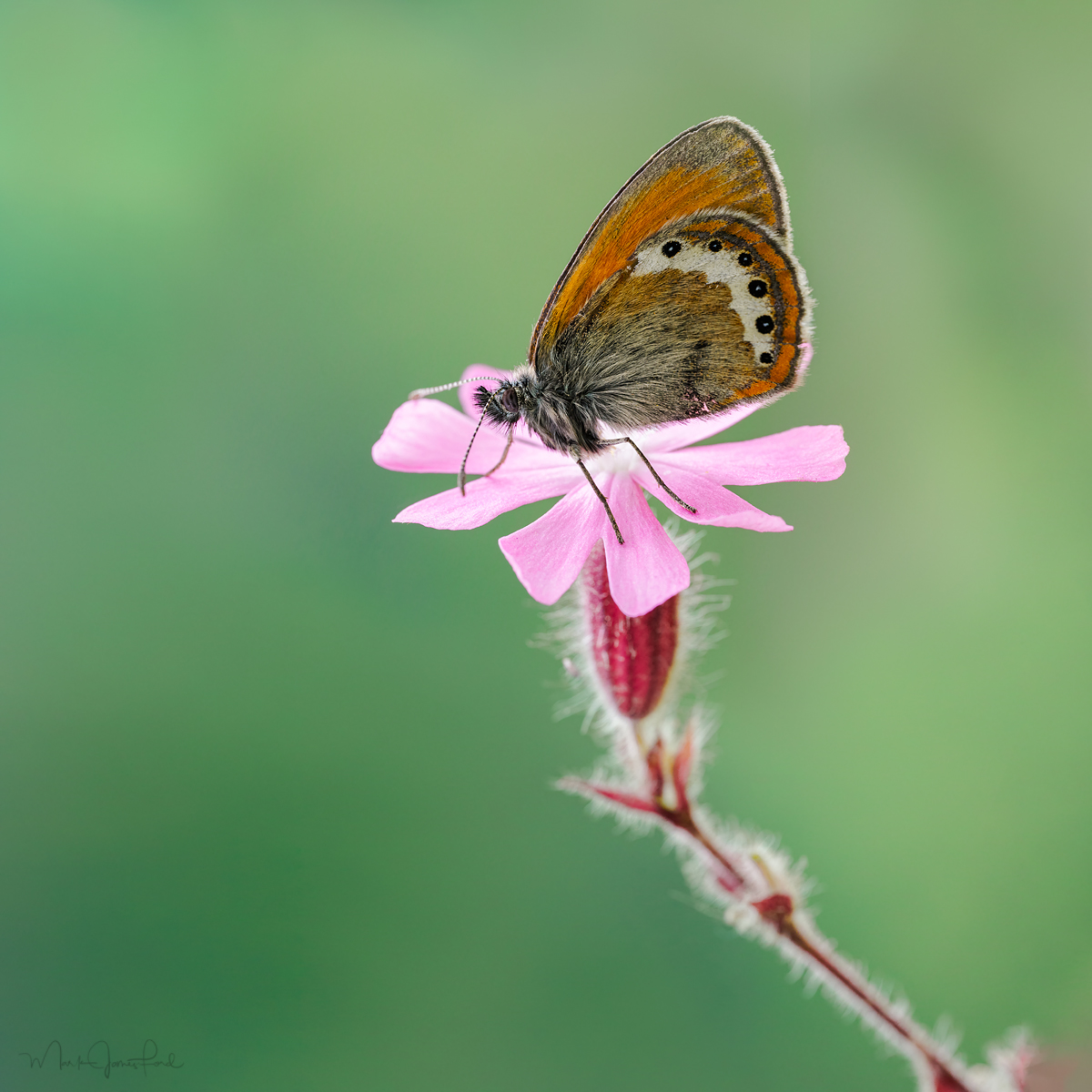 Coenonympha hero / Scarce Heath: F8.0, 1/40s, ISO 1600
It was very interesting to arrive at my destination in Switzerland at this time of year. At the top of the pass there was still a lot of snow and on the small lake there was even ice and only a hint of a spring feeling with the first few little flowers. At the bottom of the valley the first hay was already being harvested and during the day it was around 30 ° C and "full summer". In between of course, there was still a lot of "spring" – It was going to be an exciting time …


The first broad flower meadow lay invitingly in front of me. Not particularly flat and a bit bumpy, maybe no hay would be harvested here, and I could possibly find something. Where the butterflies fly in the late afternoon, they can possibly be found in the morning. Hmm, there was a lot going on in the beautiful colorful mountain meadow – you could feel the worries and the cold of winter falling from your soul – but for the most part only small insects and an abundance of bees. Out of the corner of my eye, maybe a Blue, sometimes a White that flew away as if too late for some appointment … was I too early? Time to look deeper in the valley!
Here I searched for the small spots on the edge of the woodlands that are certainly protected, left wild and not intended for hay. A little corner between the river and the forest: it looked better there. Black-veined Whites were playing on the edge of the forest, a few Silver-Green Blues on the path – I felt that I had arrived, that I was "back home", a wonderful feeling. Every now and then a Fritillary (which I couldn't say yet) returned – This was definitely a place I could search in the mornings.
After some of the flatter meadows were disappointing in terms of butterflies, I visited the higher, steeper slopes several times. But even here there was hardly anything to be found at first. You walk across a whole colorful slope without seeing a lot of butterflies, that was really not what I expected. And then, suddenly, all at once only 50m further and – wow – butterflies like confetti: Countless male Blues and Coppers danced around my feet on the path, as if they were trying to protect their half a square meter (mostly in vain) from their contemporaries. The male Yellows flew over their heads (Clouded Yellows? – the shimmering orange in flight gave an indication this might be the case) chasing after the females … and a majestic swallowtail flew over the entire slope: It was his slope! I could only sit in amazement. And while sitting, an old Green Hairstreak landed on my hand – its time would soon be over. Maybe he just wanted to say goodbye, or maybe explain to me that I should have been here earlier, maybe he was right. Nature Pure!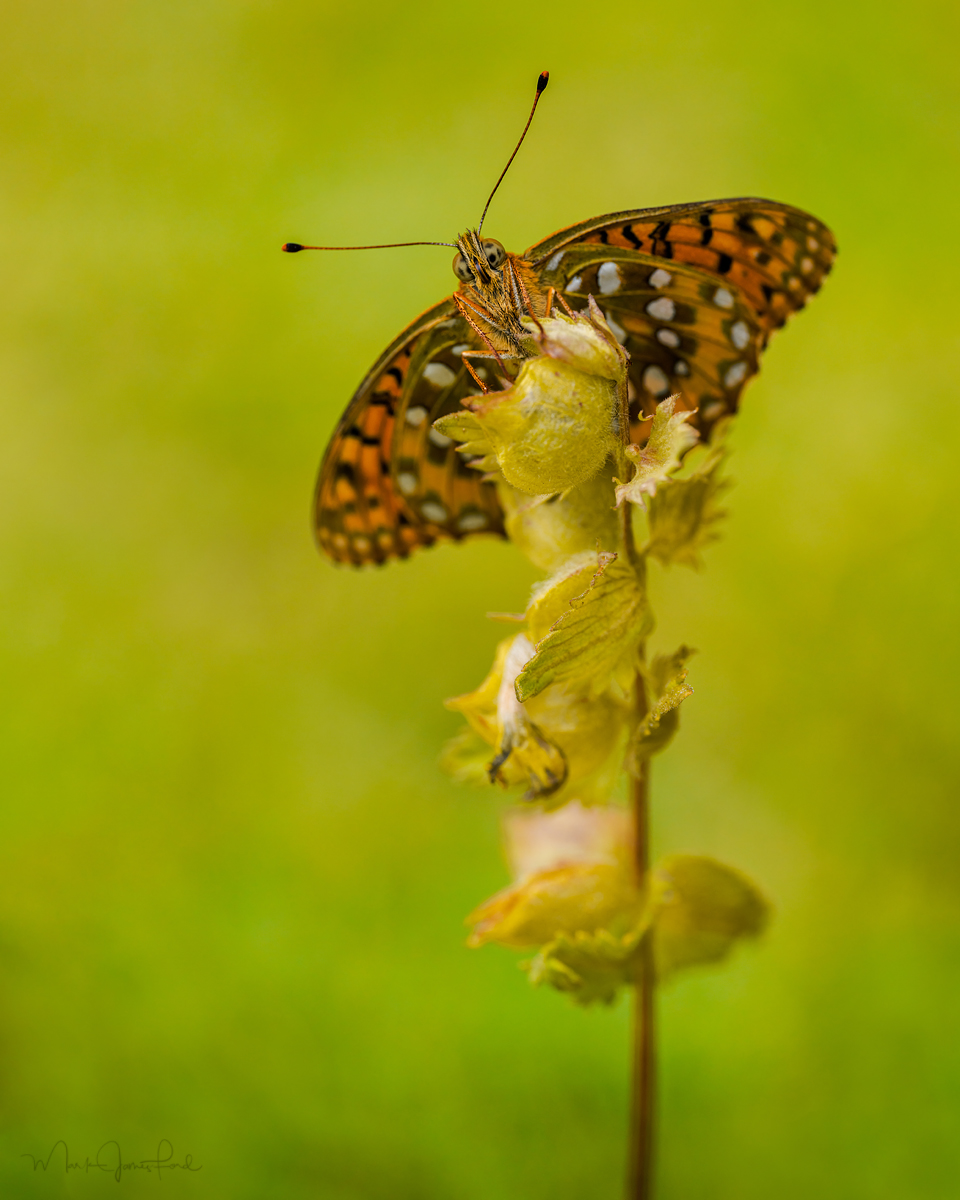 Speyeria aglaja / Dark Green Fritillary: F4.0, 1/500s, ISO 640
Filled with all these impressions, I started to photograph in the mornings … At 5 o'clock in the morning there was always, even if only briefly, a beautiful light in the sky and from around 6 o'clock (around sunrise) a butterfly could be photographed. With temperatures of "only" about 14 ° C at this time, the butterflies are quite sleepy, "frozen" in the cold and tolerate being photographed close-up. The 105mm Macro Art is a very sharp lens, but that's also what you need when you're traveling with 61MP. However, you have to be able to get closer with "only" 105mm focal length. That means I would have to close the aperture a little more than I perhaps would with the 180mm Macro. A touch of wind in addition and the camera really has going to have to help me in terms of ISO. I took photos up to ISO 3200 and I must say that I am very satisfied with the results – the fpL's heat sink certainly played a role in that. Sometimes free hand with the EVF, sometimes with a field monitor and tripod, the combination was always very reliable, and I kept seeing very beautiful motifs and compositions before my eyes.
It was a Dark Green Fritillary in the valley, a new butterfly for me and I was really pleased about this. But no less so about the Black-veined Whites – they are simply "elegant" and, for me, one of the most beautiful Whites! It was in fact Clouded Yellows who had played their games of love over the heads of the Blues and Coppers and then, for a change, there between them was a Scarce Heath – beautiful all together. But of course, being able to see and photograph a Phoebus Apollo, that is a real highlight and quickly drove away my disappointment that the Swallowtail did not show himself again. It really was a wonderful time – simply to immerse oneself so completely in nature together with some of its smallest beauties!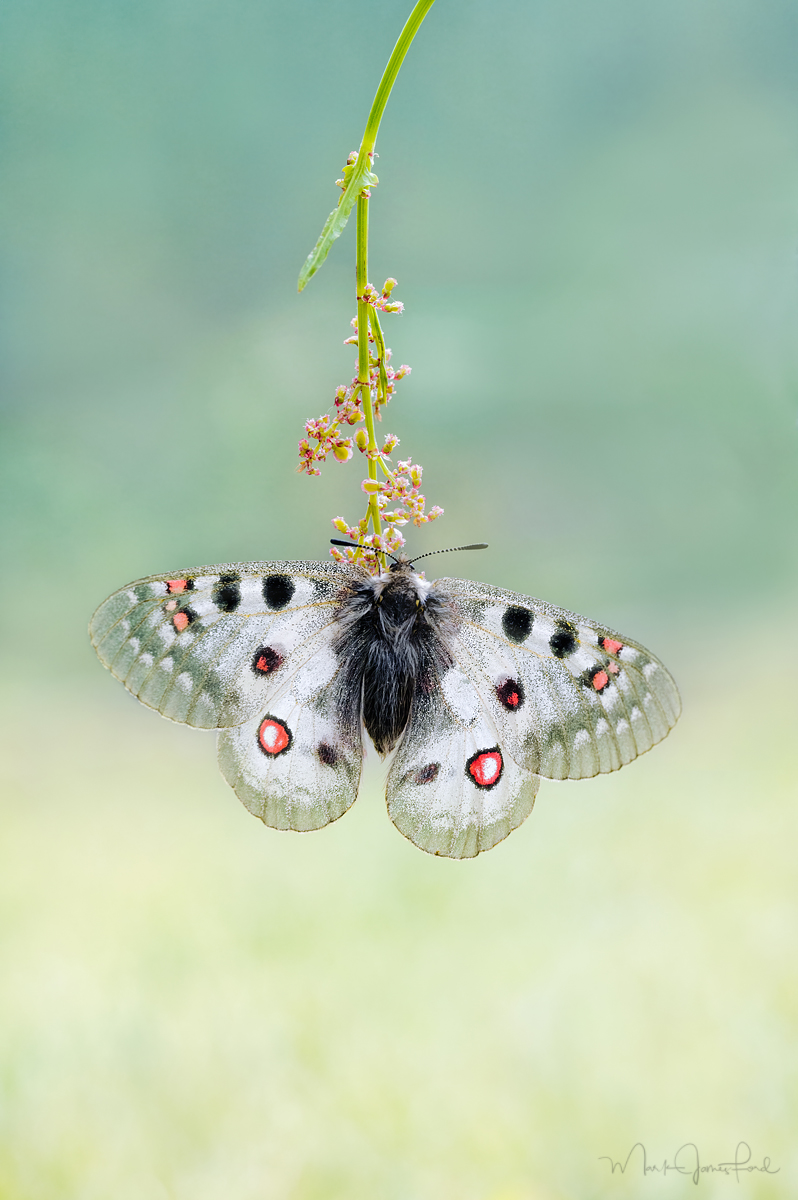 Parnassius phoebus / Phoebus Apollo: F8, 1/30s, ISO 1600
And during the day, there were plenty of orchids – including Heath Spotted Orchids: Deep purple, almost black from a distance, that tempted me to bring the fpL / 105er combination into play again. It was hot and the light was far from ideal, but this was no problem for the lens and camera – another "Tick-in-the-Box"! And last but not least, very near the top of the pass, on Winter's edge, a Gentiana between the snow invited me to play with the structures and colours of this beautiful flower … In this case, the fine adjustability of the 105 "Fly-By-Wire" focus mechanism allowed me to create a fascinating focus stack deep into the flower.

It was a good trip: The Nature to be found between the mountains is simply beautiful and the camera and lens did everything I asked of them … what more could you ask for!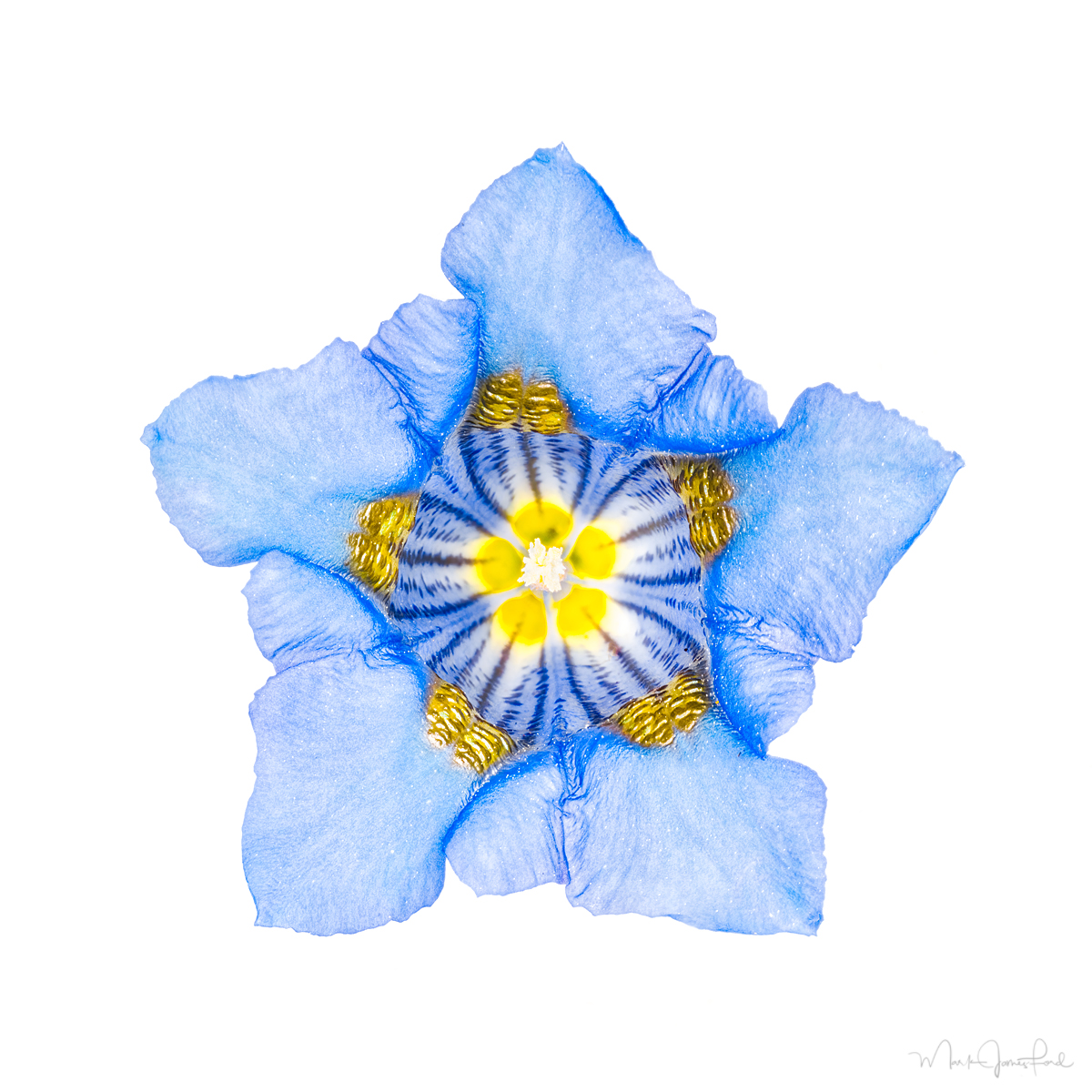 Gentiana / Enzian: F22, 1/8s, ISO 640, Focus-Stack
The pictures in this article were taken with the SIGMA fp L in combination with the SIGMA 105mm F2.8 DG DN MACRO | Art